I am so very excited to make a beautiful chuppah. My goal is to rummage around flea markets and antique stores until I find a truly inspiring lace fabric to get married under. Just out of curiosity, I searched around the internet for some various ideas, and I found the best and the worst of chuppah design.
Best:
Worst: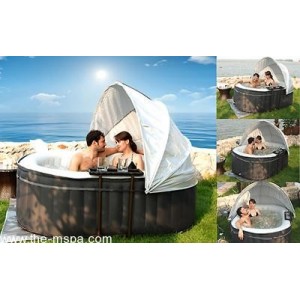 Well, some good times there. I think the main point is that the chuppah should be meaningful and representative of both the union happening under one roof, and also the literal dwelling that the husband and wife will live together in as they begin their family. Some couples use the groom's Bar Mitzvah tallis, but in our case, as an interfaith couple, that isn't an option. Continuing on the theme of honoring my Jewish heritage and my family members, I have also thought about using one of my late grandmother's large scarves.
I love this tradition because of its beauty and also because of the flexibility... couples can decide exactly what their chuppah will represent and build that first figurative "home" together.
- Anna